Dear all,
We're rolling out a few interesting new features you'll want to know about. Read on!
1) More control over groups
Your app now allows you to choose the visibility of each group individually:
a visible group is public: a user can't see its content, but can see it exists and ask to join it.
an invisible group is private: no one can see the group unless (s)he's part of it.
How do you make visible/invisible groups? Create a group as usual, but use the switch below the title input to change its state.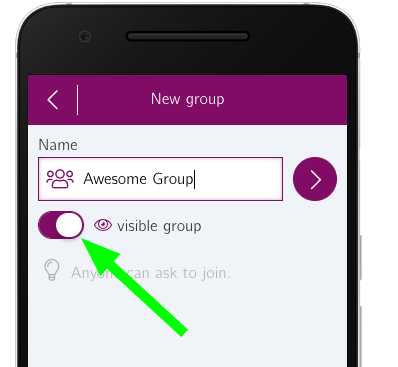 2) Even more control over groups (upon request)
We can now set up your app to give you more control over who's allowed to post in which group: some users may be given read-only rights while others are allowed to post messages and comments. Let me know if you're interested.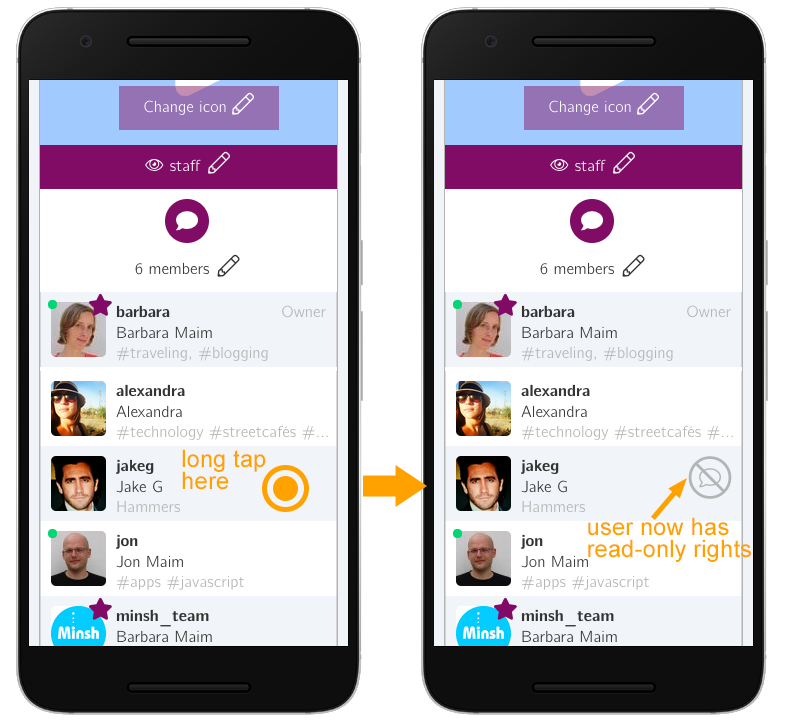 3) No more geo tracking (upon request)
We can now set up your app to list your users alphabetically rather than based on their geolocation. Let us know if that's something you'd like to set up.
4) Si, va bene
Just in case you're curious or have Italian friends looking for an app: Minsh is now also available in Italian.
Ciao,
Barbara.