If you are syncing your app with your own calendar, you can make sure your events registration links are correctly grabbed by the app.
Is your Minsh app synced with your own calendar?
If it is, you can very easily make sure that people who tap on the RSVP button in the app will land on your ticketing platform or online registration form.
All you need to do is write down the URL of that registration form at the end of your event description, as described in the image below.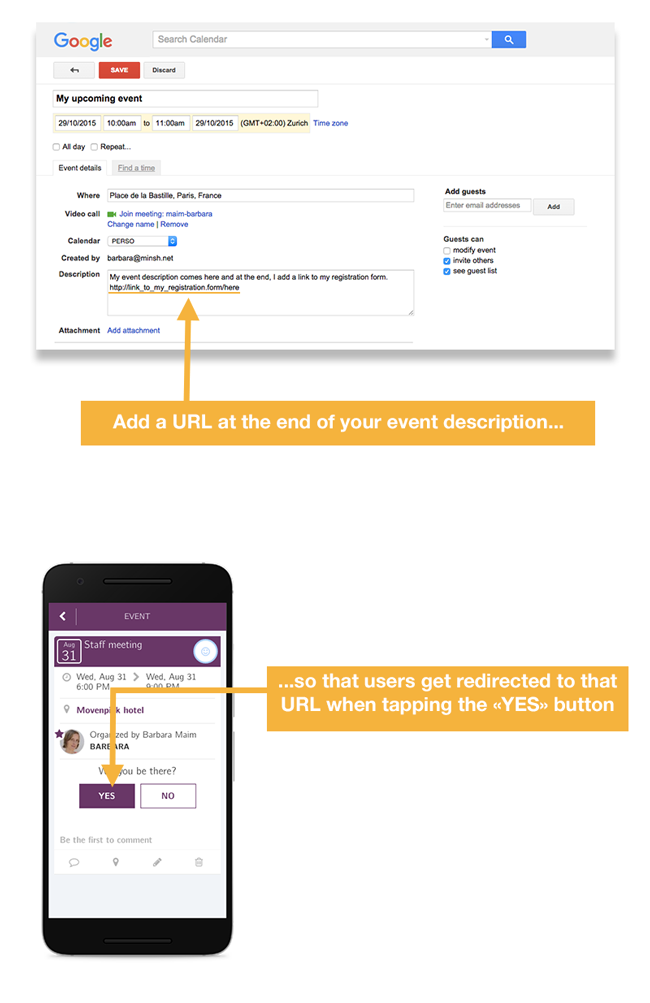 If your app is not syncing with your own calendar, learn how to do so here.