As an admin of your app, content generation can be painful, as you're already working on original content for Facebook or Twitter. To make your life simpler, we currently have integrations for Facebook pages and Twitter accounts.
Facebook page
If your organisation has a Facebook page, we can connect it to your app, so that whenever you post an update on the page, it is automatically posted into your app as well.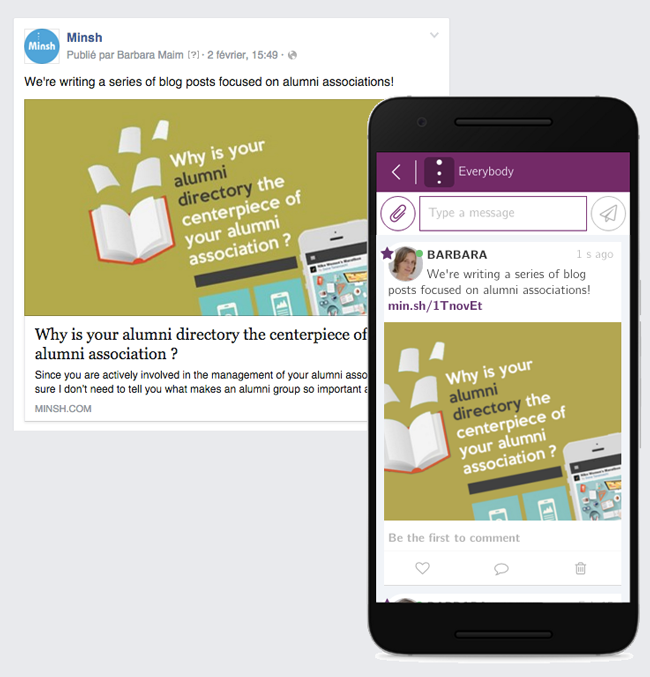 Twitter account
If you're more of a Twitterer than a Facebooker, we can also connect your Twitter account to your app account. This way, any of your tweets is automatically posted into your app.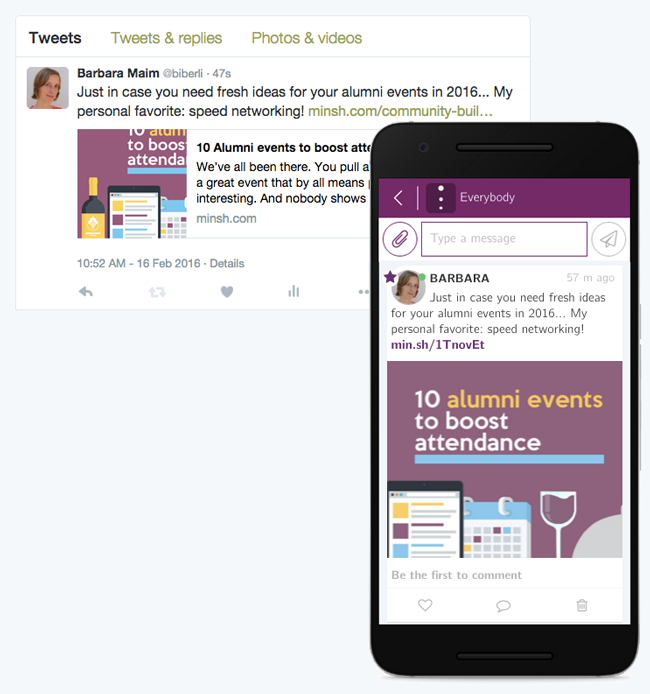 How to get the integration done
If you want to connect your Facebook page and/or Twitter account to your app, just contact us and we'll get it done for you!
Calendar integration
It is also possible to sync the app's calendar with your won calendar to avoid having to create new events manually in the app. Mor info about this here.
Other integrations
If you're looking for any other social media integrations, please, contact us.