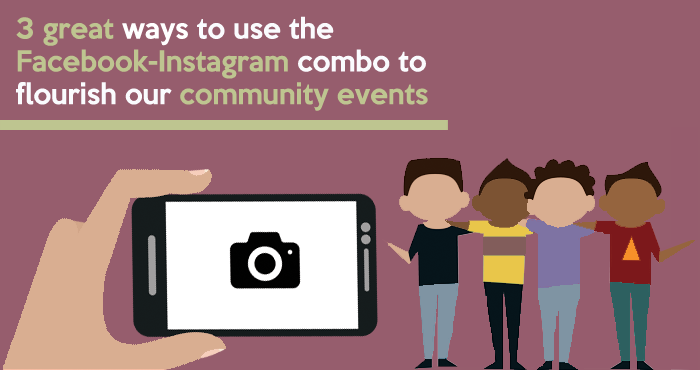 There are tons of social networks today. Some are built around the type of media shared, like Youtube for videos, Medium for blogs, and Instagram for images. There are few others like Facebook which are agnostic of any such classification. All kinds of consumers flock these social channels to share their content. The challenge arises when the same tools are to be used for community building and gathering people who think alike.
The speed of social media
We all know that trends are changing at a very fast pace. Each social channel, viz. Facebook, Google+, Twitter, Instagram, etc. are seeing updates more frequently. As detailed in another article, what was an open free platform has suddenly become restricted and what seemed like a slow paced approach suddenly has gained momentum.
Whatever the size of the community, everything, from the changes to the Google+ Profile page to the shrinking of the Facebook organic reach is forcing us to change our approach and play catchup. Let's admit it, all community managers have one aim and one common goal - Constantly Increasing Active Members.
Businesses have to cope up
While there are many platforms that form the social media landscape, there is one unstoppable leader of the masses that cannot be missed from the arsenal of any community manager - Facebook. However, in 2014, Instagram tilted the scale towards itself rather impressively.
Over 80 million photos are posted on Instagram everyday and over 40 billion are on Instagram till now. With the ever-increasing 1.6 billion plus active users on Facebook and more than 400 million users on Instagram, the race to the finish line was beyond the horizon.

User interactions with brands' posts as a percentage ofbrands' fans or followers - Source: Forrester Research Inc.
However, the astonishing fact is Instagram was a bigger favorite among people clocking a whooping 15x more engagement than Facebook, even back in 2014. And that talks volumes of what the socially active strata of the society loved more - images and videos.
When brought into the context of a community, such engagement statistics make a lot of sense and a considerable impact. The three simple ways to ensure we make the most of the Instagram-Facebook pair are these:
1. Event attendee photos
In a community, it's a native thirst of members to share their experiences with people they care about. However, as most offline events are all about the days at the venue, there are many a times when the potential of an offline event remains stunted, even if executed well, due to lack of continual experience.
The easiest way to use Instagram to build memories is to click fabulous event photos of community members and attendees interacting and share them online immediately. And immediately is the key word here. As it shows the time stamp, it simply acts as an easy reckoner of who met whom and the interactions that happened among the community members and other attendees. The current event stream also allows members and profile visitors who could not attend the event what they missed as it is happening and this would urge them to never miss an interesting event again.
With almost every smartphone armed with a camera of great resolution today, waiting for a photographer makes less sense. To get our volunteers to click away as they see and post it on our official Instagram account, is a great idea. Connecting this to Facebook and automatically sharing all Instagram photos posts as Facebook updates, will only enable more conversations and interactions. It would not only make it a gallery, it would also be easier for people to tag each other, if they wish to. This would further push the online presence of the offline event and drive it towards successful sharing and propagation.
2. Event experience feedback videos
Some people take us on face value, however, for most it's the recommendations of people and reviews of our community members that matters most. What better than capture their experiences and feedback in short video recordings and publish them. Successful community events rely a lot on earlier laurels. Even if our offline event was not as amazing as we planned it to be, the memories of the activity does add a major impact on how the community members and onlookers see it.
It's a known fact that if a string of positive community events are initiated, more people get positive vibes and vice versa. So it would be valid to ask what the attendees loved about the event and shoot their video bytes on camera and publish it. Making it quick, to-the-point and snappy 15-seconders and posting them to Instagram Videos certainly helps reach the event out to a wider audience. The Instagram video posts shared on our Facebook pages only adds to the viewership, thus making it a social proof of the event being a very pleasant experience.
3. Time-bound contests
While the Instagram images and videos are quite some content adding value to the community event, to increase the interactions, it's essential for us to coax the community and attendance to respond to let them know how important their contribution is. And what better an influencer than contests.
Simple challenges, easy to win prizes, however with the element of randomness makes winning more exciting. The idea of winning something would motivate more community members to participate actively. It's important that these somethings (prizes) that people would have to win are significant, relevant and add real value to the winner.
The Inference
Where, on one side, the fact remains to be seen how businesses adopt these channels to better engage with their community members and others, it's very important to tie all these things together to make it a seamless experience.
To achieve that, using HashTags (the # symbol, closely followed by words identifying the event, e.g. #AskMeAnything) would be imperative. This would mean we would use the HashTag as the first or the last word of every update we post on any of the social channels we would use to propagate the community event. Here, they would primarily be Facebook and Instagram.