Let people find you.
Do you think this looks nice?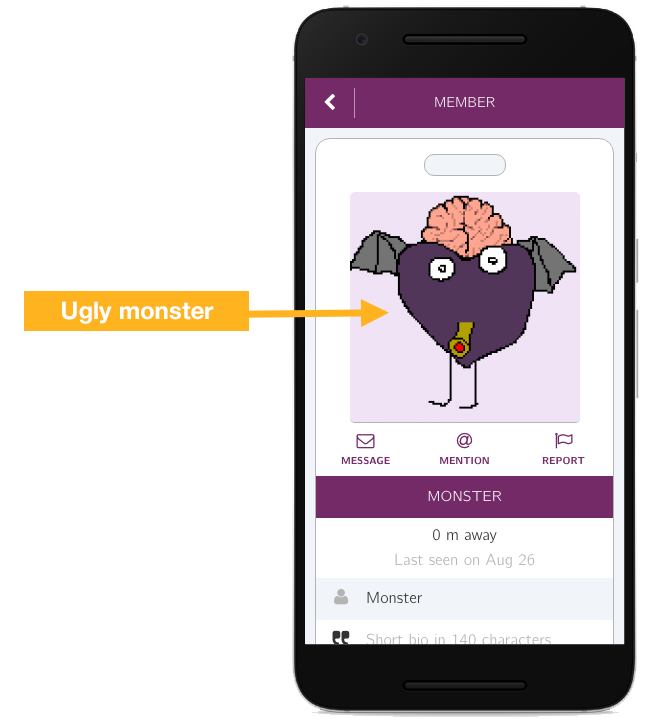 No it doesn't. With a profile like this, not only do people not know who you are, but they also don't notice you. Thinking about it, even if they do, they also think you look weird with your monster profile pic…
So, why don't you do it now? Take 3 minutes, fill your profile, and get that much more noticeable.
What's in it for you?
The most important part is: you become searchable. Which means, when other members search for a specific skill, location, name, whatever, we go through everyone's profile and yours is more likely to show up.

You share a bit of yourself with people that are relevant to you. After all, you're in this app because you believe this is a valuable network of interesting people. Filling out your profile gives you credibility, allows you to show off your skills, and look good with your latest selfie.

At the end of the day, if everybody does it, the App becomes more useful to you, because you can look up the others as well, and find people relevant to you.
How does it work?
It's very simple:
Go to your profile
Tap on your picture to change it
Tap on each profile field to edit it
You're done!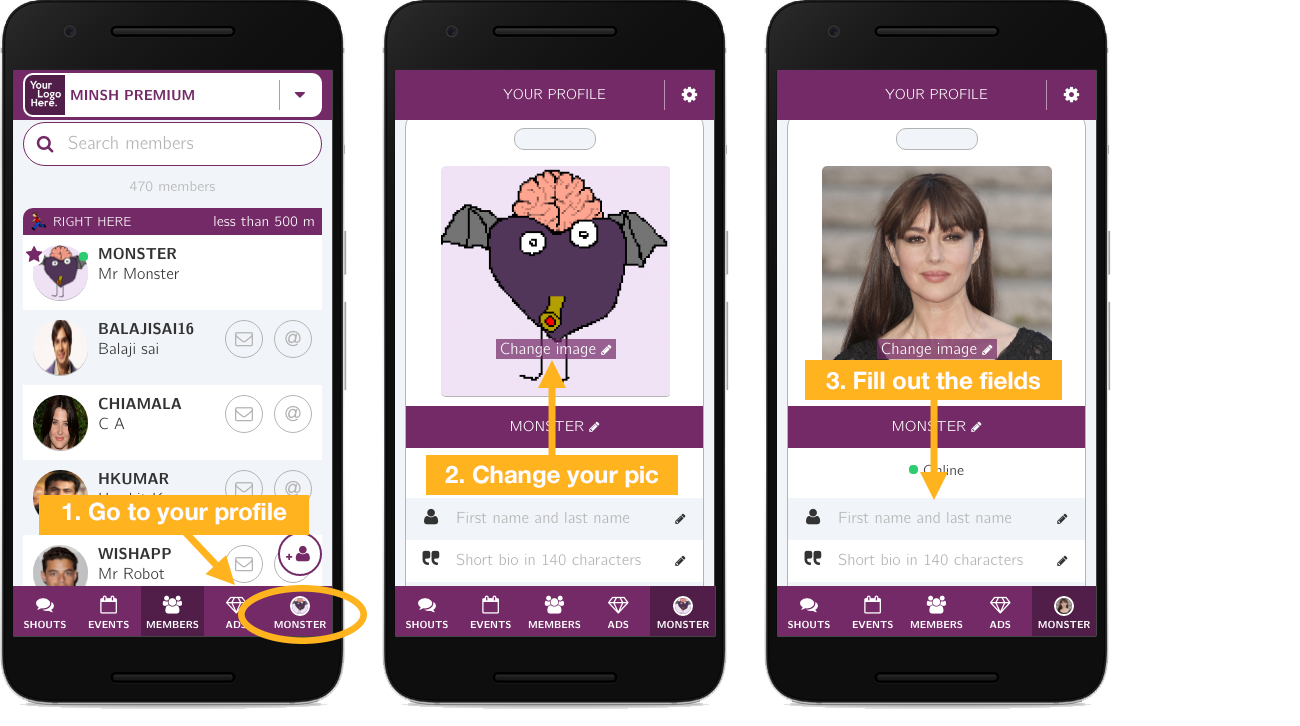 Do you feel like the profile fields are not adapted to your community? You can customize them.
Have I not convinced you yet? It's up to you! Take 3 minutes and get noticed, or remain a MONSTEEEEERRRRR.