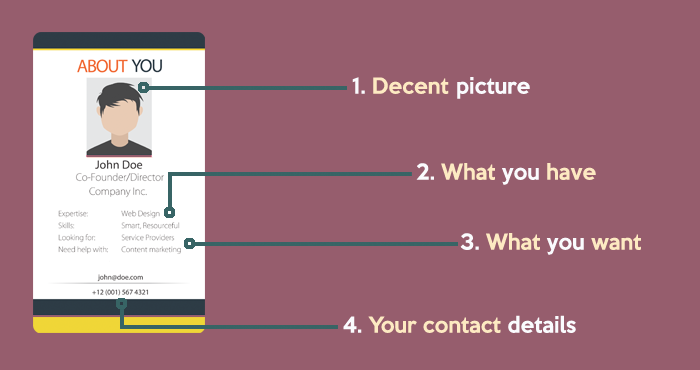 Most online profiles are searchable. And it should be so, because when people search about you, they should be able to derive a clear consistent image of who you are. And it is imperative that every online representation of you should add credible value to your brand.
Being part of a community is as much a privilege as learning from it. The first thing another community member sees about you is your member profile, based on which she builds an opinion about you. Although others observe more about you when you are amidst them, the first impression to even agree to meet you is established by what you wish to be known as, how your profile portrays you and what you get noticed for.
So, how do you make most of that page?
1. Have a cheerful and decent profile picture
Whether you like it or not, people are going to judge you by how you look. Your attire, your attitude, the smile on your face, etc., it all boils down to how you want others to perceive who you are. It also showcases your choices. Your choice of what you would like to be seen as - a happy jubilant approachable person or an emotional sulker, an introvert or an extrovert, a shrewd business or a well-informed tech junkie. All of these are something that can come across in the first few seconds of see your member profile.
2. Enlist what you have
Where there are people who will like to know all about you and then connect, there are many who would be helped with a ready reckoner of what you have to offer. A brief couple of lines about you that the other community members can look up to or expect from, is always helpful in making instant connections for business or otherwise. It also gives the other person a few conversation starters. Some of what you have, might also be something the other community members might need or have interest in.
When the expectations are set and the conversation has a context, there are more productive dialogues that would happen between different community members. This could also help the community manager to identify your expertise and refer people who might need advice or who might need your services.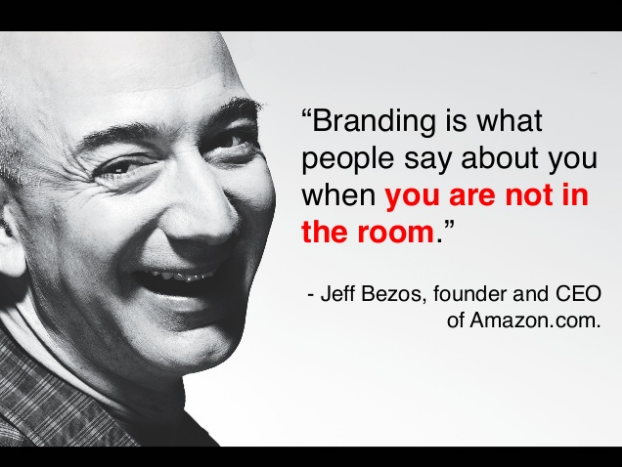 3. Put down what you want/need
The world is full of great people who want to help. And your community might have them too. There could be many community members waiting to help you with what you are looking for. Referring to your profile, they should be able to know what would help solve things for you and make an offer.
Where elaborate profiles help, defining your 'Want/Need' is very helpful to set the context right, right away.
4. Provide your contact details
While everything that is listed above are important, it would be incomplete without a call to action. What you are known as and known for is as necessary as what you have to offer and how people could reach out to you for more information and/or help. No amount of detailing or your offerings and requirements will help if there is no way the other community members or the community manager can connect with you. The purpose of networking is lost if you do not have a definitive mode of communication kept open.
Your contact details should have an email or phone number that other community members could interact with you at. Needless to say, this mode of contact has to be the one you would use most often and respond regularly from. Many a conversations die a fateful death only because the correspondence is left unresponded. With the unresponded conversations die relationships, prospects and probable business.
All that you may do on a community will have less value if your profile does not shout out who you are and how you could benefit the world. As the world is a network of people and not just technology, it's undoubtedly required for social and community profiles to be up to date and responded to. Experts go an extra mile to quote that if you do not see yourself active on any profile, it's best to delete or get rid of it.
The essence of being accessible is not about having profiles all over the internet, it is about how accessible you are and how genuine your details are on the profiles you have. Being present is more important than being visible.